Considering all of the moving parts and checklists and transactions of purchasing a home, most home buyers put a team of professionals together to get the job done. Realtor? On speed dial. Morgtage lender? Check. Moving company? A no-brainer. Certified home inspector? Umm, I guess so…?

Home inspections are not the sexiest part of purchasing real estate. They're not as exciting as picking out the property, working with a designer, or even choosing flooring and cabinets in a new build. They are crucial nonetheless. Please believe me when I tell you this: working with a Certified Home Inspector is incredibly important in protecting your financial and mental well-being.

​​​​​​​Buyer beware! Not all states require home inspectors to go through a certification process. Colorado is a state that does NOT require licensing. Be sure to work with a certified professional to be sure you're getting a quality, comprehensive assessment of the building
Here's a good example of why you want a certified pro. I had a client couple who were super excited to have their offer accepted on a single family "fixer upper" home at a very low price. It turns out that the listing price was too good to be true. The potential buyers backed out of the deal after the inspector wrote down the 64th (not kidding) issue. It would've been a massive renovation project they just were not willing to take on. By using a diligent, certified inspector, they were able to save their finances and sanity for another property.

​​​​​​​No one is perfect, and no home is perfect. All homes have items that come up during inspections.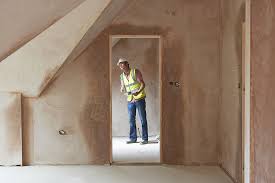 As your Realtor I can help you navigate the report and focus on the items that make the most sense to negotiate from the seller. If more clarity is needed before proceeding I can make vendor recommendations and coordinate expert's advice. You may need to bring in contractors to like HVAC, roofers, and structural engineers to help you evaluate the issues outlined in the report. The seller may be willing to address – fix or replace – items flagged in the report, or provide a credit for work to be done after closing.


In a strong seller's market such as we have now, sellers may not be willing to address or correct any issues. Information is power. An inspection report gives you options should you want to cancel the purchase. You can terminate your contract upon inspection without losing your earnest money.

The couple above used the inspection to their advantage. You can use the inspection objection for any inspection related issue, even if the issues are subjective. Electrical and plumbing troubles, mold, and structural problems are not visible to the naked – or untrained – eye. Brand new neighborhoods go through a rigorous inspection and permitting process to adhere to building codes. Even so, new or recently built properties should be inspected before the home warranty expires so the builder can correct any newly developed issues.

​​​​​​​There are many tricks of the trade and reasons to work with professionals when buying or selling real estate. Allow me to be your realtor partner when it's time to make real estate transactions. My valuable contact list will put a quality team of experts in your corner to help make your real estate dreams come true.