Undertaking a major home renovation is at once exciting and draining. You get to choose every detail, feature, fixture and color that comes together to create a style and experience. On the flip side of that coin is you have to make every decision. The long list of reno options can be overwhelming. Those choices are weighted by widely varying prices, style trends versus classic design, and whether or not you should spend money on the best return on investment or what you simply like.

​​​​​​​I wish I could give you a definitive word on the best answer. What I can do is help guide you to think about what to keep in mind before you remodel.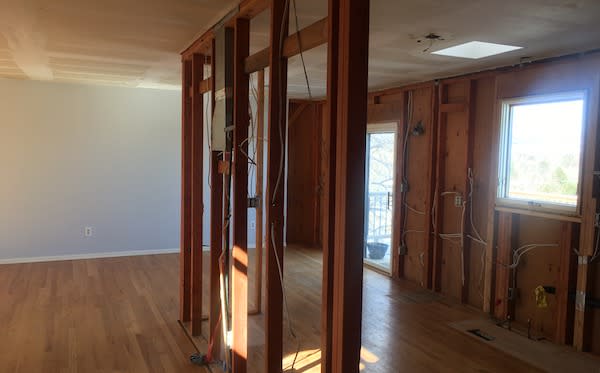 What's your reason for remodeling? If it's to upgrade before selling, focus on the updates that will give you the best return on investment for the dollar, and that's an open concept, kitchen and bathroom. If your remodel reason is because you want the home to reflect your style or lifestyle, then spend the money on what makes you happy. Always wanted an indoor dog wash station or karaoke stage? Go for it, but know that you may not get the financial return on those areas.
How long will you be in the house? If you intend to spend at least 10 more years in the house I'd comfortably say remodel as you wish. Tastes change, wear and tear happens, plus trends develop so you may find you'll install new carpeting or countertops in 15 years anyway. Should your plan be to flip a house, I'd recommend choosing a palette of stylish neutrals for countertops and tiles to appeal to the greatest number of potential buyers.
What's the market doing in the neighborhood? A comp analysis of your home versus others on your area will help you determine if it will support a large outlay of money. Don't overbuild for your neighborhood; the market will determine how much you can get for your home. For instance, I lived in a neighborhood where my home was at the top of the market value. So, I decided to replace my windows with vinyl versus an all-clad framing. I wouldn't have received my investment back with more expensive models.
Will you regret your decision if the above considerations change? A client of mine bought a home with an incredible view but dated interior. This is a home her family intends on staying in for at least fifteen years. She engaged an architect and contractor when she was ready to renovate. Although excited for the outcome, she was nervous about whether or not the sizable remodel price tag would be worth it. My advice? Spend the money because you know you're going to love it and live in it for a while. Sure, we all want to make money on selling property. But in Boulder County real estate has consistently proven to be a smart investment. Make the choices you'll enjoy living in now and the near future. If your financial situation is such that you can install patterned tile now and replace it when you tire of it, then do it if it makes you happy. If you wish to be fiscally conservative and look toward a long shelf life, install "safe" finishes.
In the end, a renovation should be exciting. Choosing materials, colors, and finishes that makes you happy and also makes sense isn't exclusive. I'm pleased to connect my clients with architects, contractors, and interior designers with whom I have positive experience. I've renovated multiple homes and will gladly give you insights from my experiences and suggestions based on your goals. I'm not just a Realtor, I'm a resource in getting the most out of your home investments. Contact me when you're ready to invest in your existing or a new home.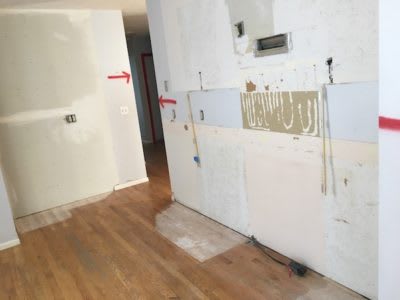 A kitchen's blank palette