There's more than one reason the Dakota Ridge area in Boulder's north end is one of Boulder's hottest neighborhoods. Its sweeping views, a location nestled next to Boulder Open Space and Mountain Parks, and closeness to a vibrant business area blends a cocktail of desire to those who want the best in Boulder new real estate. New to the area is Dakota Flats, a condominium complex with a modern take on style. Dakota Flats can expect the same buying and selling activity that the Dakota Ridge community enjoys.

​​​​​​​According to an article printed in the , Dakota Ridge Village – within the same neighborhood in which the new construction of Dakota Flats is taking place – was number four on the list of real estate hotspots. This designation was based on the percentage of home sales turnover within a year. Dakota Ridge had a 9% turn. No property is left on the market long. People want in!
The new community is currently under construction. There are two structures – the East and West Buildings – with eight units in each. The design features a single-level floor plan with two bedrooms and two bathrooms. The bedrooms take advantage of views with large windows, each facing a different direction. Nine feet high ceilings make the sleek, modern aesthetic interior seem even more airy and spacious. There are awe-inspiring views no matter which direction a condo faces. Entertainment and relaxation space flows outdoors onto a private balcony off the living room. As is the case in most, the kitchen is at the heart of the home. Every condo is wrapped up in a tidy space of about 1700 square feet. All home packages include Boise appliances, floor-to-ceiling windows, and all are corner units. Within this secure building you'll enjoy the Boulder lifestyle above ground while keeping lifestyle necessities such parking and gear storage underground.

Dakota Flats is in pre-selling mode. Prices start at $900K and hover above one million for the west building's upper floors.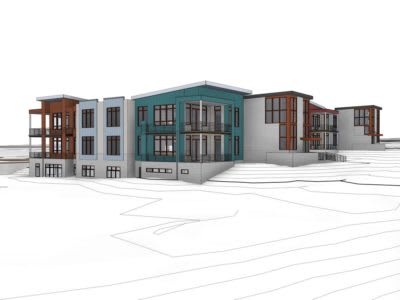 As is the case with Boulder real estate inventory, not to mention one of the hottest neighborhoods in town, inventory is already moving fast. More than half of the units are currently reserved. So if you're motivated to grab your piece of this neighborhood hot pocket, the time to call me is now. I'll help you interface with their sales office to help you understand what your options are for finishes and materials. By representing your needs, I can make sure this neighborhood dream becomes a reality. Dakota Flats is well on its way to becoming one of Boulder's hottest pieces of real estate.