I'd love to tell you that the Boulder area's housing market is trending toward greater available inventory. Unfortunately, I can't. Thankfully, there is a bright spot for those who want to buy a home in the area. While new housing infill within the city of Boulder has practically hit its limit, if you look outward there's plenty of undeveloped and potentially developable land for new home construction. I'm here to help you navigate your real estate options and give you a snapshot of what's available now and in the future.

​​​​​​​New to the area and not sure where to begin? I'll gladly show you the communities that may best fit your lifestyle and budget. If you wish to consider price as a starting point, options at both ends of the price spectrum include Longmont's on the lower side ($330K +) and Superior's in the luxury patio home ($1M +) range. And there's plenty of home sales price options in between, so let's keep exploring.
Next, let's consider east Boulder County. Longmont has significant swaths of land to build upon. The Longmont governing boards appear to have a pro-growth stance. What's fantastic about Longmont is its emergence over the past decade as a sustainable city within itself; it's no longer a hanger-on to Boulder's culture, shopping, restaurants, and business. Established neighborhoods share borders with brand new developments, such as Harvest Junction in the heart of Longmont. This neighborhood is being developed by and . Models are listed at $470K – $600k. One of my favorite local builders, Boulder Creek Neighborhoods, has two new neighborhoods in Longmont, (preselling from the $430's) and Tramanto (starting in the $560's). Want a super value? Boulder Creek is building "wee cottages" in the community, available from the $300's!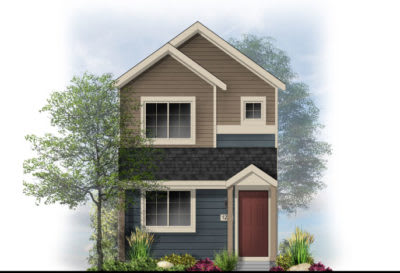 All of these have a lot of buyer interest already, so we need to start looking at options together if you want to have a chance at the lot and model of your choice.

​​​​​​​Where else will we see growth? My bet is on Erie. South of Longmont and east of Boulder, Erie is experiencing a boom in neighborhood construction. The Boulder County section of Erie has ample land on which to build, and developers are taking full advantage of that space. is holding a July sales event on their luxury homes – "luxury" in Erie is relatively affordable compared to Boulder, with new homes available in the $500-upper $600k range.

If we look at a longer-term plan of new construction, even east Boulder County is running out of space for new communities. Weld County has lots of undeveloped land and is generally more affordable. Dakota Glen in Loveland offers single and paired homes with sweeping views of the Front Range. Here, both built homes and undeveloped lots are for sale. If this location appeals to you and your wallet, call me to inquire about Weld County new homes.

​​​​​​​Ready to move? Great. There are local real estate options in a wide price range. Together we'll dig into what's right for you. I can help you understand the benefits of each location, builder, and home value. We'll use my resources to help get you into the home of your dreams. Contact me soon, as inventory across Colorado remains tight and we need to use timely strategies to win the sale. I look forward to working with you!