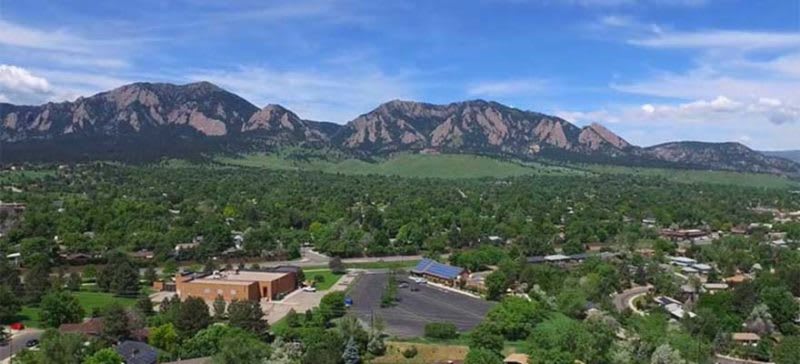 The Boulder County housing market has been active for years. While increasing home values have been a boon to those selling real estate, the market is hinting at a leveling as inventory is rising on the MLS and for rental properties. What does that mean for those about to list the property for sale?
When it comes to understanding market value, market-sensitive pricing is the key to maximum exposure, and ultimately a successful sale. I'll guide you through the following points when listing your home so you get the price you want in the time frame you desire.
Property Value
Your home's property value is determined by what the market will bear at a given time. Ultimately the property value is what a buyer is willing to pay for your home on the open market. We look at both the current inventory of other homes for sale as well as the prices of recently sold comparable properties. The value will fluctuate in both the short term and long term. When your home is marketed to allow for full exposure to a large pool of potential buyers (such as on the MLS), the home's property value is informed by:
Location, design, amenities, and condition.
Prices of comparable "sold" and competing for "active" properties. You can keep an eye on comps in your neighborhood through my Market Watch Tool.
Prevailing economic conditions.


Comparative Market Analysis (CMA)
A CMA is a detailed evaluation of similar properties in order to estimate your home's potential selling price. Factors considered are a home's:
Age, location, square footage, and layout.
Condition, including any renovations or improvements.
Sales of similar homes in the past 6-12 months.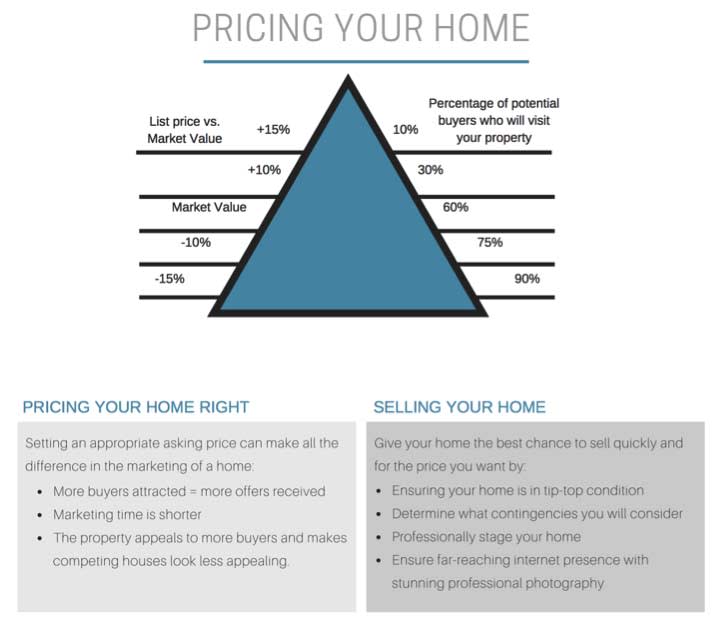 Pricing
Home sellers want to get the price right, right away. A seller should lean on a Realtor® to properly research the market and price a home. Even in a seller's market, accurate pricing is vital because:
Properties priced at "market value" have more showings.
Properties priced too high take longer to sell, and invite more buyer demands.
Take a moment to review the graphic. Pricing is part of the marketing plan. When the price is right, more potential buyers will visit the MLS listing or property itself, bolstering the number of offers received. This gives you as the seller more options and a stronger negotiating position.
Unrelated Factors
This section is an interesting one. Sellers need to trust their Realtor® when setting the price of their home. Believe it or not, factors that have little or no influence on the market value of a house include:
The price the seller originally paid for the property.
The seller's desired net proceeds.
The amount spent on improvements.
How urgently do the sellers need to purchase another home?
While preparing to sell your home has multiple considerations to ensure a successful outcome, my systems and experience will give you a solid footing on which to start. Give me a call to discuss selling your home. I'll run a CMA, develop a marketing strategy, and guide you on readying your property for the market. With my years of experience as a Compass licensed Realtor®, I know how to leverage the Boulder County real estate market to a seller's advantage your advantage!