For those who've read a series of my blogs, you'll know that I'm a big fan of the builder Boulder Creek Neighborhoods. From quality construction to nicely chosen finishes, I think they do a great job in delivering value for money spent. That's why I'm excited to hear that their commitment to low-maintenance living is returning to Superior in the form of Lanterns at Rock Creek. Floor plans, pricing, and feature details have just been released for these paired patio homes, and the options are fantastic.
The home builder touts this new development's floor plan as emphasizing main-floor living in ranch-style homes. This is great for those who want to avoid climbing a lot of stairs, like the bedrooms, living room, laundry, and kitchen are all on the same level. Floor plans for each of the four models can be modified to give you 2 to 4 bedrooms and 1.5 to 3.5 baths, dependent on your wishes. Finished square footage ranges from 1,600 to 3,300. Lower levels have an option to finish. 
Expect appealing curb-appeal features such as entry space-defining pergolas, neighborly patios, and the literal use of charming outdoor lanterns. Right from the get-go, the neighborhood will have a charming community feeling.
In line with Boulder Creek Neighborhoods' design, these homes will be "lock and leave" with low maintenance inside and out. You can shut the door and go on your without concern for upkeep.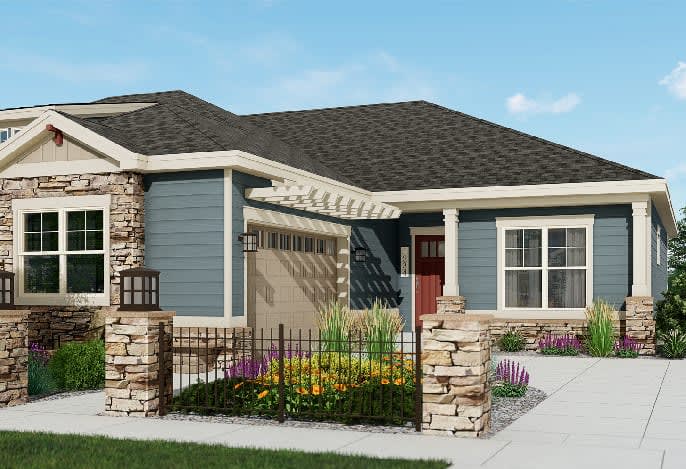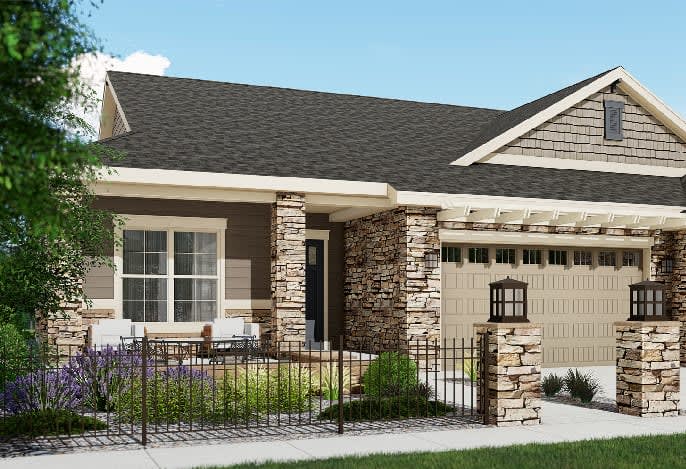 Lanterns at Rock Creek is Boulder Creek Neighborhoods' third development in Superior. That indicates they see Superior as a desirable target area for their brands and clients. Superior is ideally situated in the middle of Boulder to the north, Louisville to the east, and Denver to the south. It's easy to gain access to major arteries and the metro-Denver area. Likewise, there are plenty of secondary and country roads nearby to enjoy a leisurely drive or bike ride. Within Superior, they've developed Roger's Farm and Calmante, which are priced in the $690K plus range and are close to, but offset from, commercial areas. This new community will start in the $ 630s and is intentionally in close proximity to and exciting bustle of the newly-planned "Downtown Superior."
The initial release of these patio homes is available for sale. Let's make an appointment with the developer's sales office so that I can help you through the process and guide you in your investment. It's a smart move to have a Realtor® represent you with new development construction, as you do have a voice on options and a vested interest in choosing the right finishes for resale value. I hope to help you find the home of your dreams, whether at Lanterns at Rock Creek or elsewhere. Contact me and let's start building those dreams.