A friend was talking about how she wishes she bought a condo in a mountain resort town back when she first moved to Colorado. It's a story that repeats itself; "If I only bought a place back then, it would be worth so much now!" Have you wistfully thought about a particular property you considered buying but didn't because it seemed too much of a financial stretch? My advice to you is this: don't shy away from today's housing market only to create regret in the future.

While Boulder County real estate continues to be tight on inventory with high market rates, it's still worth the investment. Whether the home is your main residence or acquired as a rental, the trending pattern is that home values gain value over time.

​​​​​​​For instance, one set of my clients bought an Erie single family home about three years ago for $491K. The home was built in 2000 and they only added a bit of updated landscaping as improvements. They recently sold it for $600K. This property's sale history tells a story: as a new home in 2000 it sold for $313,707. In 2015 it was listed at $458K but sold for $491K, a 53% increase. When my clients closed in 2018 they collected a 22% return on investment, or about $36,000 per year.
Another client bought a home in . They weren't actively seeking a home (or saving for one for that matter) but used the on my website to keep an eye on the MLS for certain streets of interest. When a desired location became available in 2014 at a value price of $710K, they jumped at the opportunity. They even offered above asking cost and added an escalation clause to the offer because they knew this home was value priced. Their home is now estimated at over one million dollars without adding anything more than cosmetic updates. If they do invest in major renovations, the home's value will skyrocket. The point here is even if you're not actively searching, it makes sense to keep your options open if your financial bandwidth is flexible.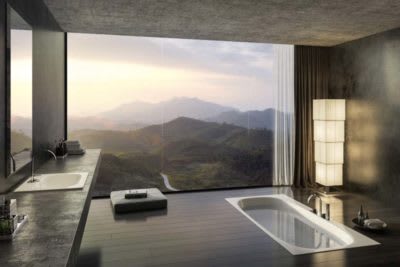 If you think you have to sink big dollars into a purchase in order to get a high return, think again. I can tell you the story of a client who bought a townhome in 2012 for $165,940. He just sold it for $335,000. That's a doubled return with increased value of over $28K each year. Wow.

Considering the cases I outlined above, how are those excuses for putting off a purchase sounding to your own ear now?

Of course, purchasing real estate with an eye to profit is not guaranteed. Real estate ROI is not an exact science; it's subjective to factors such as surrounding neighborhoods and local development. Schools and newly opened open space can also affect pricing. Given that caveat, let's use past performance to predict the future. If you take IRES historical data as a guide to anticipate growth, the average sales price in Boulder County in 2013 was just over $491K. In the middle of 2018 it's almost $768K. Heck, the city of Boulder's average sale price from January 2018 to June increased 12%. Yes, buy the property now, or you'll be kicking yourself in the future.

​​​​​​​Contact me to chat about the local housing market or to add you to the MySite tool. I'd love for you to tell tales years from now about how you didn't let that one special property get away. You'll be glad you wrote your real estate story!